George Zaibaq O.D.
Dr. George Zaibaq received a Bachelor of Science degree from the University of Houston in 1983 and a Doctor of Optometry degree from the University of Houston College of Optometry in 1986. He completed his clinical training at the University of Houston Eye Institute and the Hebrew University Hospital Ophthalmology Department in Jerusalem.

He completed a therapeutic optometry course in 1992 and an advanced therapeutic Optometry and lasers in 1993. In October 2000, Dr. Zaibaq completed an " Optometric Glaucoma Specialist " program at the University of Texas Medical School in Houston, Texas. He is currently licensed as an Optometric Glaucoma Specialist by the Texas Optometry Board. He has privileges at the Laser Eye Institute of Houston where he co-manages LASIK Laser Vision Correction procedures. Dr. Zaibaq has been in practice since 1986 and been serving the Fondren Southwest area and the Bellaire – Meyerland area since 1989.

He served and continues to serve on many civic boards as well as many charitable organizations that promote public health especially in developing countries. Dr. Zaibaq's practice concentrates on Laser Vision Correction, Comprehensive Eye Care, Treatment and Management of Eye Disease, Glaucoma and specialty contact lens services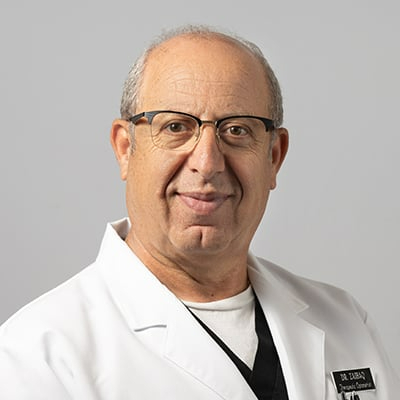 Professional Certification
Family Friendly
Accepting New Patients
In Person Appointments
Speaks Farsi
Speaks English
Speaks Spanish
---
Book now with
George Zaibaq O.D.